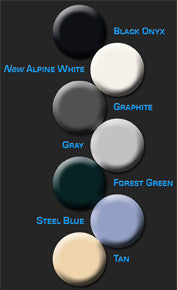 Epoxy Adhesive Kit
Regular price $78.00 Sale
At Blackland Manufacturing you will find a wide variety of epoxy supplies. When it comes to chemistry lab equipment, we have it all, right down to epoxy adhesive! We are proud to offer epoxy adhesive kits to seam and secure countertops or sinks.
Best used with epoxy resin countertops, phenolic resin countertops or epoxy resin sinks, this epoxy adhesive kit is available in several colors to match the area in which it will be applied. Additional colors are available upon request.  
To repair or secure your chemistry lab equipment, epoxy adhesive is the way to go. Our epoxy supplies are not only affordable, but also they are of the highest quality. So you can be sure that each seal will hold over time. Shop the selection of epoxy adhesive and other chemistry lab equipment today at BlacklandMFG.com.
Other fine products